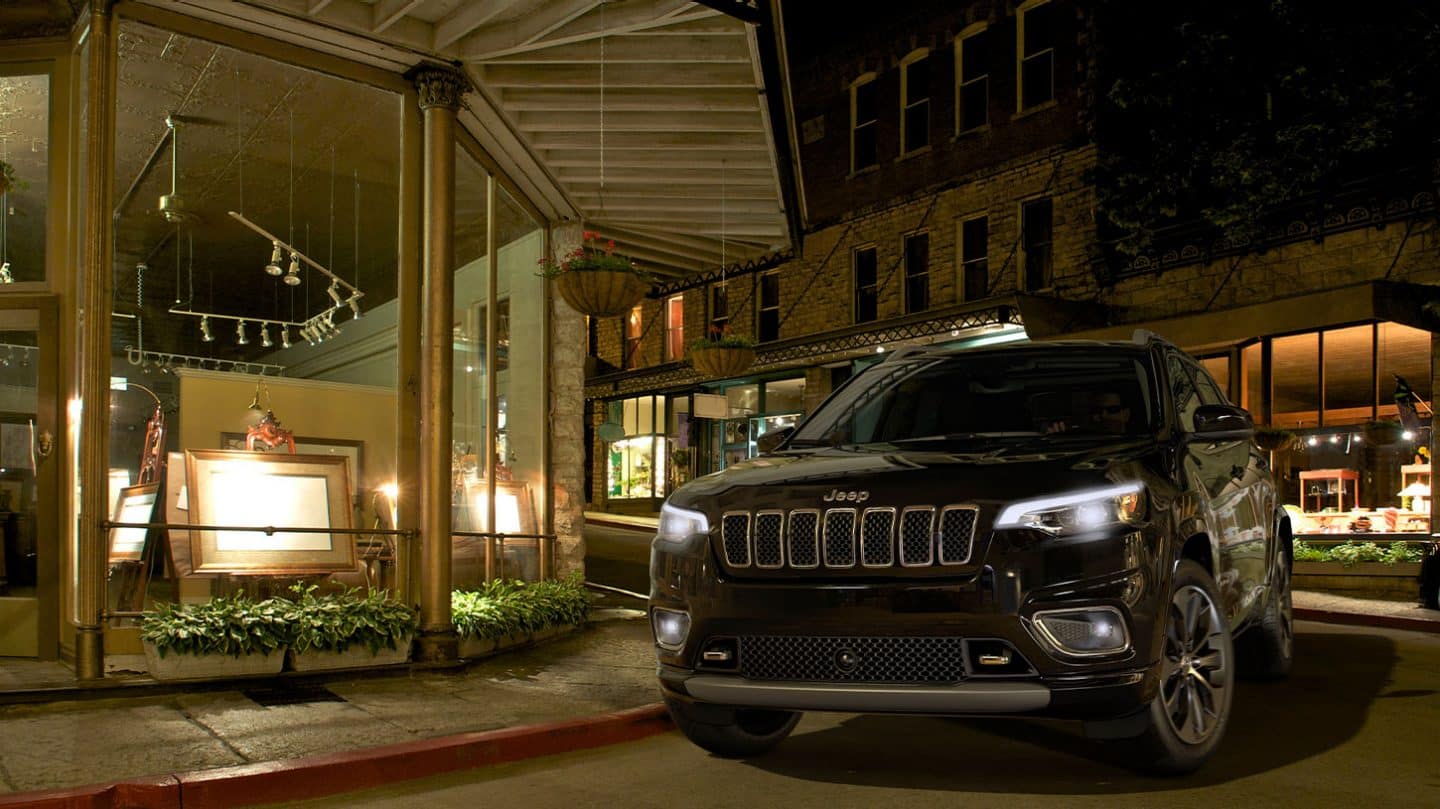 Fall Maintenance for your Jeep
Written by Rossi Chrysler Dodge Jeep Ram
The temperature is dropping, and Fall is finally here, which means football, apple cider, and getting maintenance for your Jeep. If you want to take those long fall excursions to go leaf-peeping, you're going to want to do some preventive care. In this article, we are going to go over a few things that you can do to keep your Jeep running well throughout Fall and into the Winter. Of course, you can get all of these services done right here at Rossi Chrysler Dodge Jeep Ram.
Get Your Oil Changed
Oil is the lifeblood for your Jeep, and if you don't get your oil changed, you're not going to make it out of your driveway. Over time your oil is going to break down because of heat and frictions, so it's necessary to get your oil changed regularly so that your engine functions appropriately and doesn't get filled with dirt and grime. Be sure to check your Jeep's owners manual to see how often to get it changed or head down to Rossi Chrysler Dodge Jeep Ram and let our technicians figure it out with you. You need oil to run your Jeep, don't skip appointments!
Have Your Jeep's Fluids Flushed
No matter what season it is, you're going to need to keep your engine cool, so it functions properly. Have your transmission fluids changed regularly. Whether you have a manual transmission or an automatic one, your fluids should be replaced when needed. Automatic transmissions tend to run about 100 degrees hotter, so if your fluids are starting to look burnt and brown, it might be time to change them. Be sure to consult your Jeep's manual or head down to Rossi Chrysler Dodge Jeep Ram to see which fluids are recommended as using the wrong fluid can be catastrophic for your Jeep. If you have an automatic transmission, you will need to change the filter the same time you change the transmission fluid, and those filters are specific to the transmission. Manual transmission Jeeps only require you to drain the fluid and have it replaced, and that's something we can do for you at Rossi Chrysler Dodge Jeep Ram as well.
Change Your Jeep Gear and Axle Fluids
If you tend to do a lot of off-roading, your axles are going to be put to the test, and these parts are going to need regular fluid changes. Different axles require different fluids, and with the current Jeep models, which type you go with will depend if you have Limited Slip Differential and if you have a Jeep requires a synthetic gear oil. No matter what your Jeep needs, you can be sure that we have it here at Rossi Chrysler Dodge Jeep Ram. Be sure to take note if you have a Jeep with Limited Slip Differential that there is not a special additive that's required.
Get Your Tires Rotated
Having your Jeeps tires rotated are essential, especially if you have larger and more expensive tires. Make sure to have your tires rotated during the fall months so that you get an even wear out of the tread. If you have a Jeep that has front-wheel-drive, your rear tires are going to wear out faster than the front ones, so you're going to have to get them rotated regularly. You might want to invest in some all-weather tires so that you're prepared for any horrible weather that comes your way during the season.
Get Your Fall Maintenance Done at Rossi Chrysler Dodge Jeep Ram
No matter what time of year it is, we here at Rossi Chrysler Dodge Jeep Ram are here to help get your Jeep running in top shape. Whether you need a simple oil change, tire rotation, or change in fluids, our expert team here at Rossi will take care of whatever ails your Jeep. Spend less time at the dealership and more time hitting the trails and taking long Fall leaf trips. Let our experts at Rossi Chrysler Dodge Jeep RAM take care of you! You can either head down to the dealership or make an appointment
here on our website
.