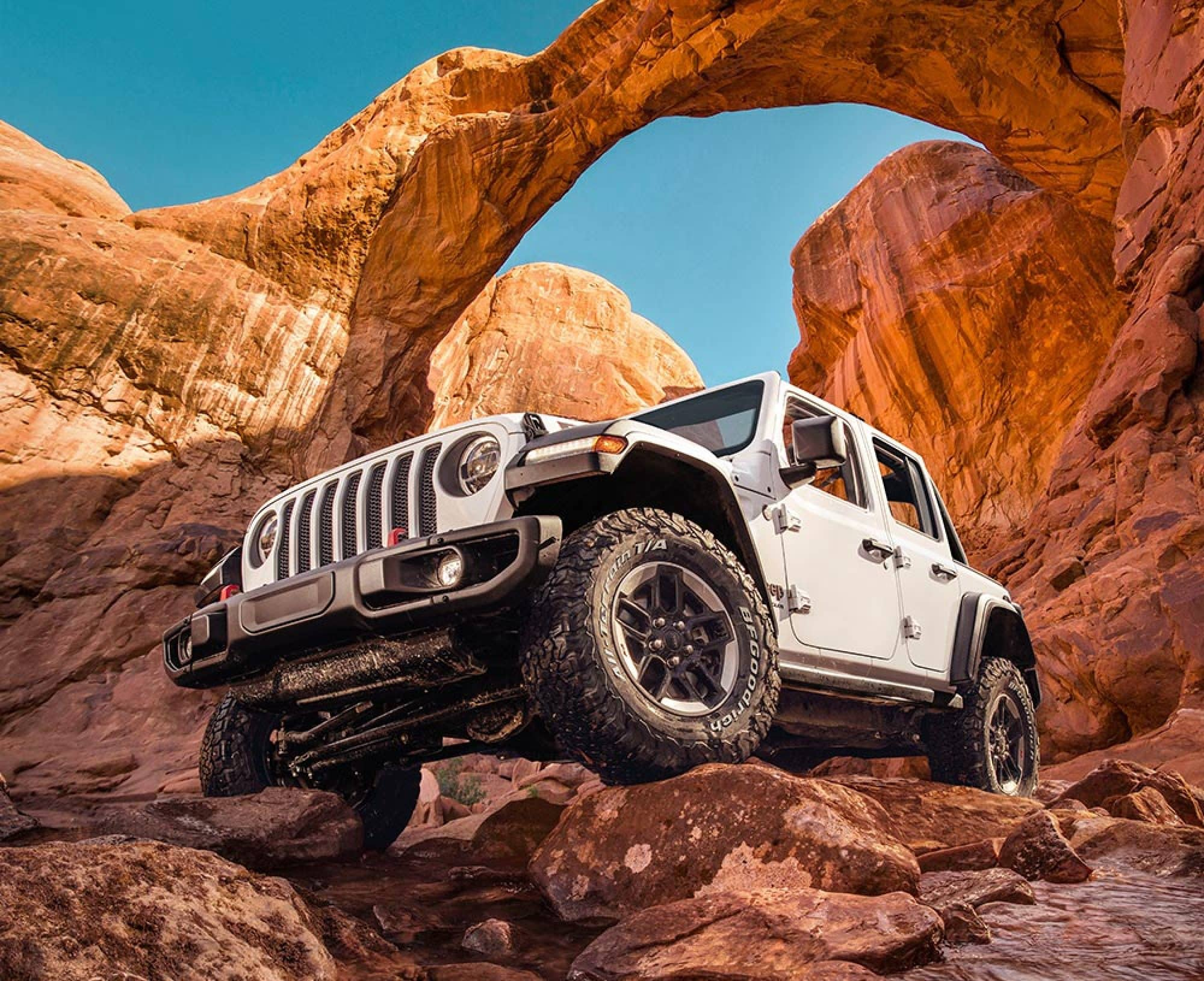 How Long Should Your Tires Last?
Brought to you by Rossi Dodge Chrysler Jeep Ram
We understand buying tires is a big investment and you want to make sure you're getting the most out of your money, which is why we here at Rossi CDJR are going to let you know what you should expect out of your tires. Tires are a vital part of your vehicle since they allow you to get you to places you want to go like Roaring Rock Park, Phatcong Native Arboretum, and The Pequest Trout Hatchery and Natural Resources Education Center so you can go fishing. Tires that are in good condition also ensure you have proper traction when traveling in inclement weather and lowers the risk of running into a blow out on the highway, which is a scary experience we want you to avoid.
Factors That Affect Tire Wear
There are several factors that determine the wear that takes place on your tires. Did you know no two sets of tires will wear the same way? This is because people drive on different road surfaces, drive differently than each other, and the inherent differences in vehicles. One difference in vehicles is the suspension. How your vehicle's suspension is aligned plays a big part in how long your tires will last. If your alignment is out of wack, your tires will wear unevenly and need to be replaced a lot sooner than if your vehicle had a proper alignment. So how do roads affect tire wear? Well if you live in a mountainous area your vehicle is always climbing and descending which wears on tires. The same thing can be said for windy roads. If you are constantly starting and stopping your vehicle you're going to wear your tires out fast than someone who just drives in a rather straight line on the highway.
Mileage Guarantees
Although no two sets of tires will wear the same or last the same amount of time, tire manufacturers still impart a mileage guarantee on their tires. This mileage guarantee is based on the average that most drivers should reach. You'll find most all-season tires come with a mileage guarantee that varies from 40,000 to 85,000 miles. Like we said before no tires wear the same so the guarantee should be used as a guide for figuring out approximately how long your tires will last. The folks here at our service department are more than happy to go over the different types of tires with you and can recommend a type of tire for you.
Is It Time To Change Out Your Tires?
There is a pretty easy way to check and see if your tire tread is low. It's called the penny test. What you do is take a penny and stick Lincoln in between your tire tread head down first. If you can see all of Lincoln's head, it is time to have your tires replaced immediately. If the very tip of his head is barely covered, you should consider getting your tires replaced very soon or even now. Make sure to perform the test on all four tires, not just one.
New Tires at Rossi Chrysler Dodge Jeep Ram
Our team of highly qualified technicians are more than happy to outfit your Dodge, Jeep, Ram, or Chrysler vehicle with a new set of tires! While you're waiting for your tires to be mounted and balanced, you can enjoy free Wi-Fi in our waiting area so you can accomplish some work or simply scroll through social media. If you'd rather not wait, we also have a shuttle service that you are welcome to take advantage of. You can even schedule an appointment to have your tires replaced
right here.