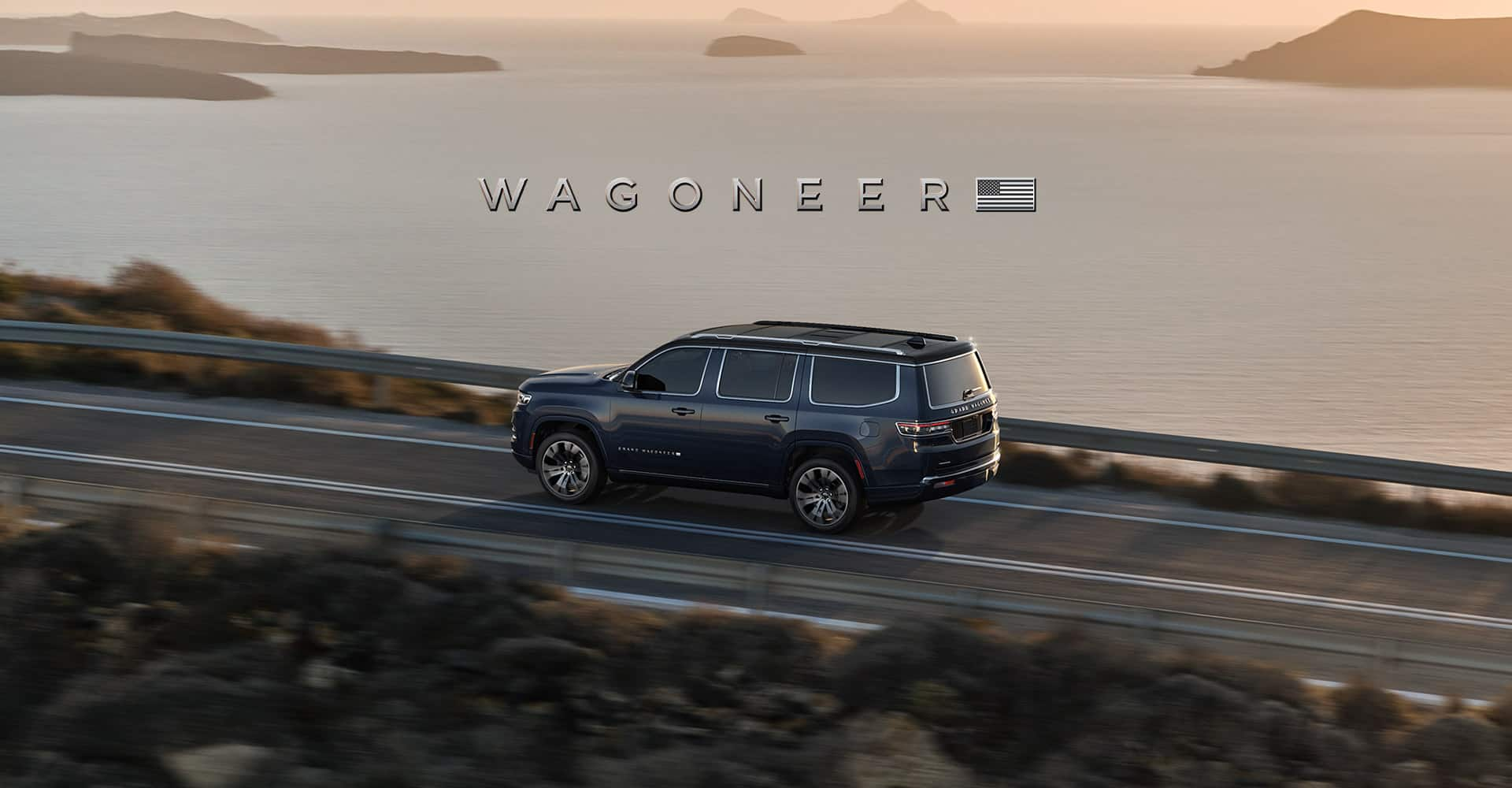 Jeep Wagoneer Ushers in Luxury Sound by McIntosh
The details from Rossi CDJR of Washington, NJ
Jeep Wagoneers and Grand Wagoneers are now available with audio systems designed by the legends of high-end home audio, McIntosh Laboratories, Inc. For over seven decades, McIntosh has been on the leading edge of high-end home audio with sound systems handcrafted in their factory in Binghamton, NY. With a similar pedigree, Jeep automobiles have provided Americans with rugged 4x4 transportation since the 1940s and virtually define the genera today. Now, the two highly revered brands combine forces with outstanding results. 

Is this McIntosh's first foray into car audio?
No, McIntosh is no stranger to car audio. In the early 2000s, McIntosh developed custom solutions 100th-anniversary edition of the Ford GT with an emphasis on not just great sound reproduction but a full audio experience. Today, this philosophy is what McIntosh brings to the Jeep line of vehicles.

"We understand that customers don't just want great sound," said Charlie Randall, President of McIntosh Laboratory, Inc. "They want to get a full sensory experience. And that's why it was so important that we left no stone unturned to deliver a true McIntosh Entertainment System for Jeep. We're thrilled to bring our brand to a whole new group of people who may never have experienced McIntosh before."

Are the systems as high performance as the McIntosh home equipment?
Yes! To ensure the McIntosh luxury home audio experience was replicated in the vehicle, engineers from both companies worked hand-in-hand to fuse both form and function into the systems. Engineers went back and forth constantly between the test vehicle and a McIntosh Reference Room to ensure a truly authentic McIntosh experience in a car. The resulting system is revolutionary.

What are the details of the MX950 system?
Available in the 2022 Wagoneer Series III trim, and the Grand Wagoneer Series I and II trim, the McIntosh MX950 Entertainment System boasts 19 speakers in 12 locations in the cabin. With a 17-channel amplifier delivering up to 950 Watts of power, the system has LD/HP speaker design to lower distortion and has McIntosh Power Guard for unrivaled clarity. The most advanced materials technologies were used to make components lighter, yet stronger, so speakers respond in fractions of a second with punchy dynamics.

One of the best parts is that the MX950 system incorporates McIntosh's iconic styling cues, such as the metal ridged control knobs, for the look and feel that has made McIntosh instantly recognizable around the world. Backlit logos on the door speaker grilles accent the vehicle's interior lighting with McIntosh's signature blue.

Your Jeep Wagoneer and Grand Wagoneer dealer is Rossi CDJR of Washington, NJ
Not only are 2022 Jeep Wagoneers available with unrivaled McIntosh audio systems, with a powerful engines and awesome tech features, Wagoneers and Grand Wagoneers are family-sized SUVs simply unequaled in their class. 

The 2022 Wagoneers will be available for the summer of 2022 and the folks at Rossi CDJR invite you to stay in touch concerning availability. While you are waiting, definitely check out
our inventory online
to see what we have in stock for vehicles at present and to see when the new 2022 Wagoneers and Grand Wagoneers arrive.