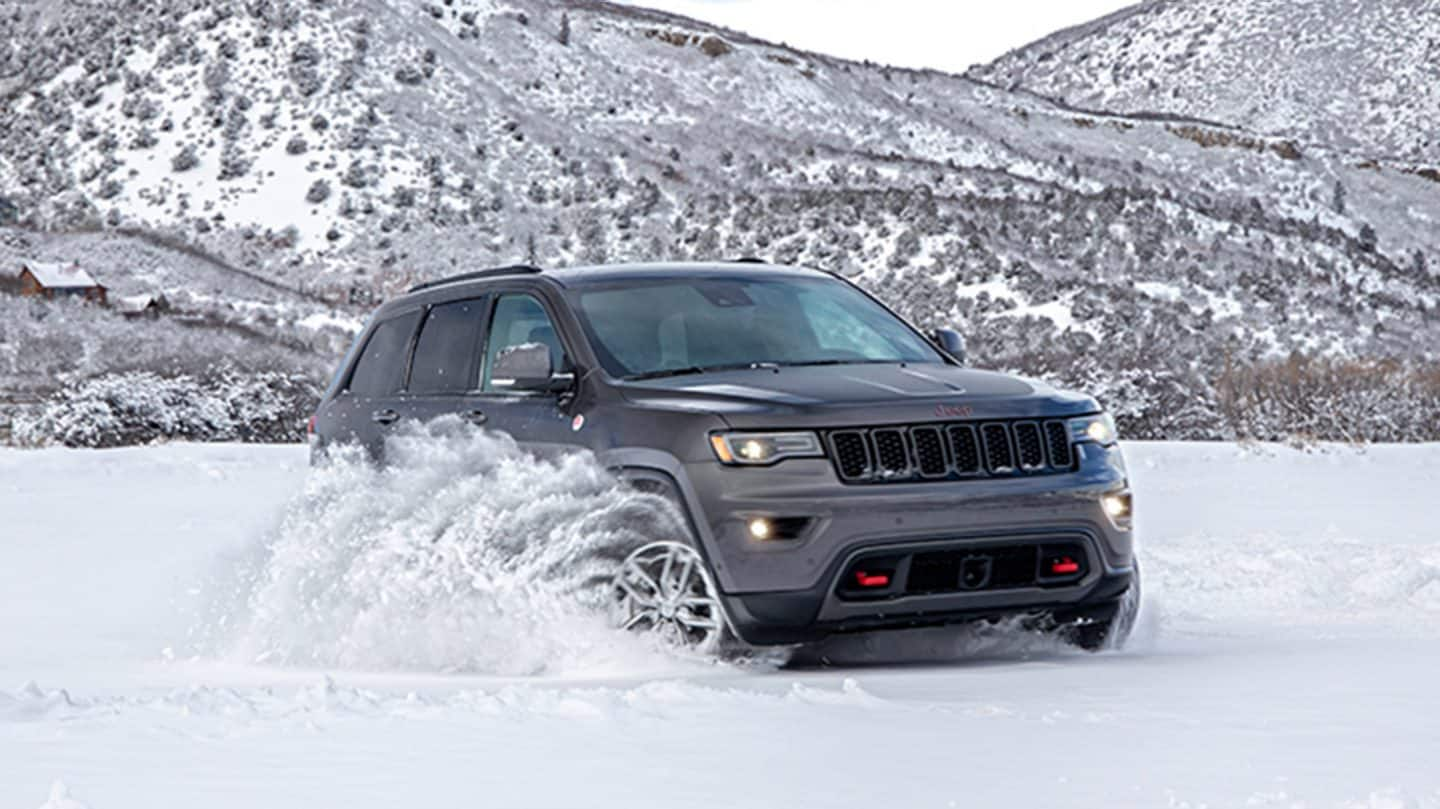 Winter Driving Tips in New Jersey
Brought to you by Rossi CDJR
Winter's in New Jersey can be rough. Winter brings on dicey road conditions with snow, ice, and slush all over the road causing a significant loss of traction. And while these conditions can be dangerous, there are ways that you can keep you and your family safe this winter. Of course, the only way to stay completely safe on wintery roads is to stay home, that's not always possible. We'd like to offer you a few tips to keep you safe when you have to go out in the harsh Northeast winter. Continue reading to learn more!
Keep an Emergency Kit Onboard
When preparing for winter driving, you want to keep the worst-case scenario in mind, this way, you can be prepared. One great way to prepare is to create a roadside emergency kit to keep in your vehicle all winter long. Your emergency kit should hold things to help keep you comfortable while you wait for help, help solve the problem and keep you safe. Some items to keep onboard should be warm clothes including hats and gloves, extra food and water, a snowbrush, a first aid kit, a flashlight with extra batteries, road flares, and jumper cables.
Driving in Winter Weather
To prevent slipping in winter driving conditions, driving slow is the most important precaution you can take. This will help maintain traction on the road and increase the following distance between you and the car in front of you. Another driving tip is to apply the pedals slowly. Accelerating too quickly can cause your tires to lose traction and start spinning. Braking too quickly can lock the wheels up and cause your vehicle to slide. When driving over hills, instead of hitting the gas to power up them you should gradually build up momentum on a downhill or flat ground and let that momentum carry you up the hill while maintaining normal pressure on the gas pedal. If you find yourself in the unfortunate situation where you get stuck on the side of the road, it's important to stay with your vehicle and leave your dome light on, making it easier for rescue crews to find you. Lastly, you should avoid overworking yourself by trying to get your car unstuck. You should leave your engine off as much as possible to conserve fuel and only turn it on to warm up. When used properly, these steps will help you stay safe this winter.
Vehicle Tips
Another great way to stay safe in the winter is to make sure your car is operating in its best condition. There are a few things our service technicians recommend before you take to the roads this winter. You should have your battery tested and inspect the steering, suspension, and braking systems. You should also have your tires checked to make sure they're properly inflated and have adequate tread to maintain traction. You should also get an oil change as cold weather can be harmful to the oil in your car.
Get Your Car Ready for Winter at Rossi CDJR
While following safe driving techniques in inclement weather will keep you safe this winter, it's equally important to make sure your car is ready. The technicians and mechanics in the service department here at Rossi Chrysler Dodge Jeep Ram are ready to help you make sure your vehicle is in tip-top shape and ready to handle whatever this winter will throw your way. You can book an appointment right here on our website to schedule your next service. We look forward to seeing you!